More than ever, virtual meetings are becoming a vital part of communication between work colleagues. Choosing the right technology can be difficult when there are so many different platforms available. In this blog we share our tips on how to choose the best virtual meeting platform for your business, as well as some helpful pointers on how to run a productive virtual meeting.  
Choosing the right technology for your remote team meeting 
A video conference platform is supposed to make the process of running an online meeting easier, faster and more collaborative, not the opposite. It's important to figure out what tools are needed and are right for your team. When choosing remote meeting tools, ask yourself:
What do you want from your virtual meeting?
Many virtual meeting apps and software offer more than just video calling, so the first step should be to create a list of requirements for your meeting. For example, do you need a platform that allows you to quickly check-in with work colleagues or do you need a platform that offers more functionality, such as screen sharing. 
 As a good rule of thumb, you should have an online meeting tool that has both video and audio capabilities. Video calls may feel awkward to begin with, especially if you're not used to them but being able to see peoples body language and facial expressions helps with the overall communication process. 
How many people need to be involved in your remote meeting?
The cost of your virtual meeting platform will depend on the number of employees in the business. 
Here are some popular video conferencing platforms: 
Zoom

Google Hangouts

Skype

Microsoft Teams

GoToMeeting
Each virtual meeting platform will have its pros and cons so take the time to review each one carefully. You may not have considered certain features like web polling (a great tool to get people's opinions) and online whiteboards (good for brainstorming), so it's worth looking around and comparing each meeting platform. Whichever you use, be sure to check there are no hidden call charges or subscriptions beyond certain time limits.
How to run a productive virtual meeting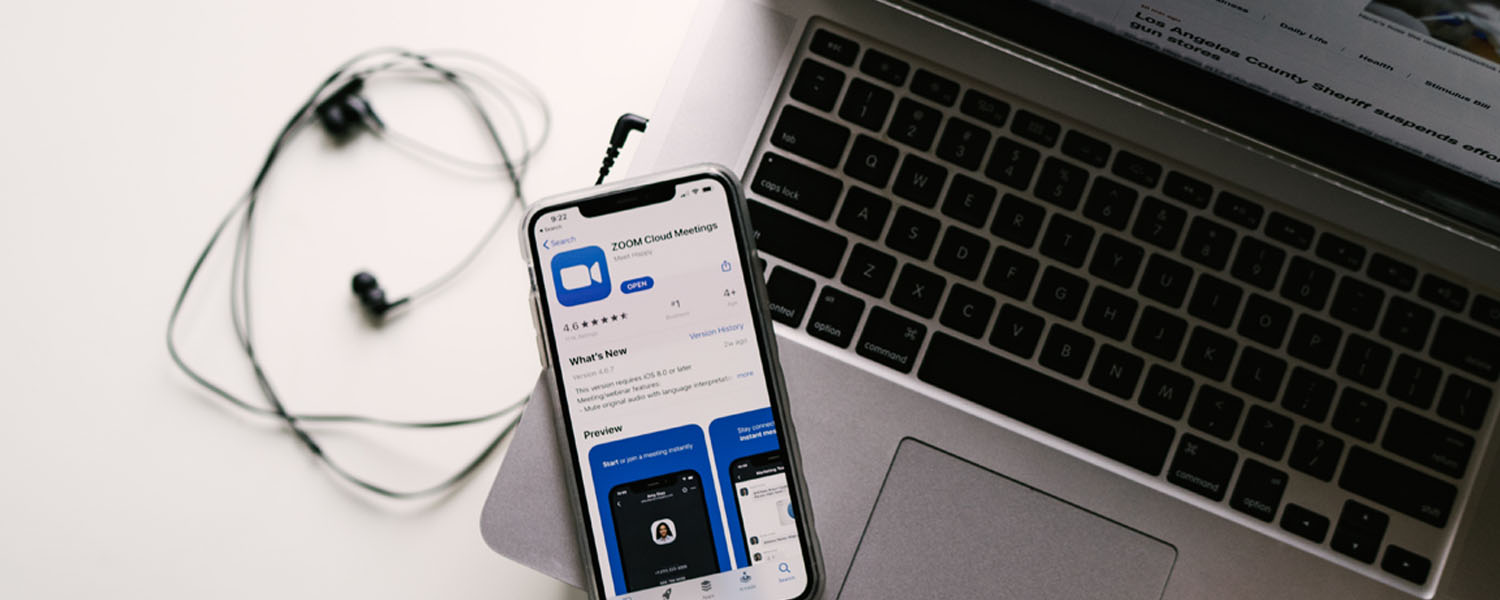 A productive meeting face to face can sometimes go off track, let alone a virtual meeting where you open yourself up to more distraction and technical difficulties. But there are some super simple ways to help your meeting run as smoothly as possible.
1. Organise your meetings beforehand
To make sure everyone's prepared and aware of the meeting you should send out an invitation, reminder or login code to everyone involved as early as possible. This way, colleagues can prepare for the meeting and fit it around their schedule. You should include the agenda, a list of attendees and the meetings start and finish times within your invitation.
2. Set up your space
Taking a video call at home can make you very aware of the space around you, so try to set up in a private space. Angle your laptop so that other people on the call have a clear image of your face, don't sit too close or too far away. Open your webcam to check what's in view and make sure nothing embarrassing is in sight! If you don't feel comfortable with showing your background or if you want to make your background more interesting, try using a virtual background. Many video conferencing platforms have free backgrounds or the option to blur the space behind you.
3. Minimise distraction
It might not be possible to minimise all distractions but there are small things you can do to ensure your virtual meeting runs smoothly. Keep your mobile phone on silent, let the people you live with know you're on a video call and wear headphones to stop background noise. 
4. A few minutes before the call
Test your video meeting software or app before the call, especially if you've never used it before or if you struggled using it the last time. If you need to share your screen to others or add documents for your colleagues to view, make sure you know how to do it beforehand to save time. Another good tip is to make sure your laptop or device is fully charged, which may sound like a basic requirement, but a flat battery during your meeting could be very disruptive.
5. Make time for casual conversation
Once the call has started make sure everyone can see and hear each other by having a few minutes of friendly conversation. This can help people feel a bit more at ease and build a rapport.
6. Try not to interrupt
When you have a face to face meeting, it's very easy to pick up on a person's body language. Video calls make it harder to pick up on body language cues especially if the video isn't clear and if you or the recipient has a bad Wi-Fi connection. We suggest waiting for a few moments of silence before speaking as often there can be sound delays which makes it easier for someone to interrupt.
We hope you have picked up some useful tips for your next virtual meeting. During these uncertain times, virtual meetings are the perfect way to connect to work colleagues and enable your business to streamline processes and make information easily accessible to your team.
If you would like to see how the DESKGO team have been getting on working from home, please click here.